Best early learning center in Dubai
Happy Bees Early Learning Center is a
specialist educational center for the children
from 45 days to 5 years old located Dubai.

Welcome to
'Happy Bees'

Early Learning center
---
Classroom facilities, resources and outdoor playground
Our classrooms are accurately designed to encompass the child's interest in different aspects of the EYFS curriculum . Quality age- appropriate furniture and resources made from natural materials. Spacious indoor and outdoor playground and gym , equipped with water wall ,mud kitchen, water fountain, climbing wall, tree house, sandpit and small animal houses and birds avairies, all customised to give authentic learning experiences to our beloved explorers , help them to gain more life skills and highly support our EYFS and STEAM based activities.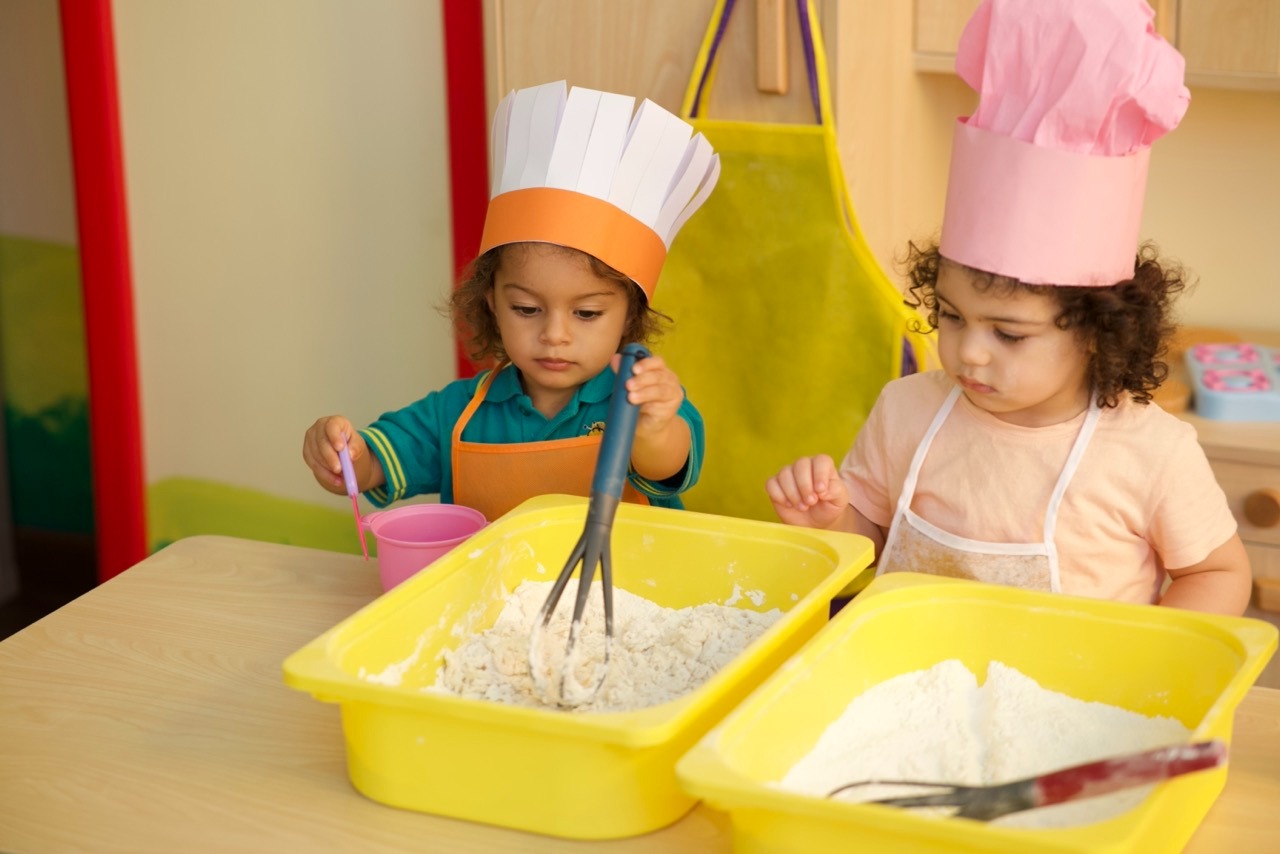 Our Parent Testimonial
Reem
-Mother of Adam Aryan
I would like to thank all the Happy Bees team because they do their best to educate my son.
Chandani
-Mother of Dhea
My little Butterfly loves socializing & with Happy Bees she is enjoying her time. Thank you team :)
Israa
-Mother of Mariam
happy Bees is a place where my daughter and I can go safe and happy.
Fatima
-Mother of Adem
I am so happy to see Adem learning English so fast! I love seeing photos everyday. I am so happy, thank you guys. :)
Rana
-Mother of Aline
Thank you for your help in growing my Bee. :)
John Belive
-Father of Aiden
My child enjoys the time that he is in Happy Bees and happily wakes up for happy bees. Thanks a lot for your support. :)
Mr. Bulent
-Parent of Ali Asaf
Happy Bees is the first school and second home for my son. It makes me feel proud to see my child taking his first steps towards being a learner, building friendships and gaining confidence. this could not be possible except the great support, love and care from the entire school staff.
Thank you Happy Bees.
Miss Salma
Mother of the Layan and Joury
My girls enjoy going to the nursery, they are opening up to the world more and developing new social and communicational skills. We are happy with the progress
Miss Ayat
-Mother of Lilian and Jonas
I couldn't be happier with happy bees, the staff are so nice and caring, my son and daughter had a very nice time there ,and I was surprised that my daughter was there till 3pm for her first time in a nursery and was able to take her nap and eat well and was very happy and excited to go back the next day, my son didn't stop saying school since , am very happy with the treatment, care and respect that we get from happy bees and most of all the respect that they have for our family values , Sally the manager is an exceptional individual and there are no words kind enough to discribe her ,overall am confident that my kids are in safe place and I can rest assure that they will have a blast and create alot of nice memories there , thank you happy bees team for making this happen.
Christelle Antoun
To the best team and best nursery. Our Family CAN'T leave without saying a big THANK YOU for all the efforts you have put to make my son settle quickly with the new phase, second made him feels home and third educate him. Robin have learnt alot through this 2 months at Happy Bees. If I have to rate this nursery I would surely give 20/10 to my overall satisfaction. Happy Bees is highly recommended to all the Families who are searching for a home atmosphere to their kids while they are at work. A big thank you to Mrs. Sally, Mrs. Dana, Miss Joy, Miss Daisy and all the team for making these 2 months unforgettable.
Wafaa
-Parent of Eva
My Daughter has been attending a 1 month summer camp and she was too happy, me also 🙂 because I chose them to let her spend a good and enjoyable moments there.
All staff is so supportive and the teachers are very friendly and welcoming. The centre is clean fully equipped and all kids needs.
I will highly recommend to anyone looking for a highly care and creative activities while teaching your little ones.
Happy Bees Early learning Center
About Us
Happy Bees Early Learning Center is a specialist educational center for the children from 45 days to 5 years old located in a residential/ commercial building in Arjan community which is a newly district within Dubai -land, situated on the outskirts of Dubai.
Contact Us
Arjan, Dubai, UAE